Shoplinkz is a new social shopping dashboard that allows you to find the best deals, create lists of the things you really want and share it all on social media too. It's a great place to share your latest fashion finds with your friends; hunt down the perfect gift for someone you love; or simply do some window shopping across the internet.

Drag the "shoplink" Bookmarklet into your Bookmarks Bar
Make sure that your bookmarks are displayed in your bookmarks bar in your browser.
Clicking this newly added shoplink bookmarklet will allow you to save a product from any online store to one of your lists.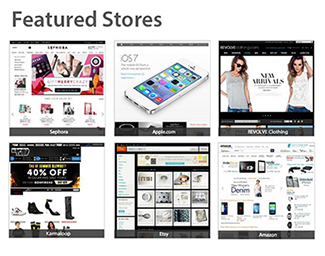 There's a home for the things you want on Shoplinkz whether you're into fashion, technology, interiors or beauty. To get started simply sign up (it's free!) and you'll be able to create your first list. We'll then help you to share these lists with people – who may want to buy you something – and we'll also give you access to some of the best deals relating to the products you love!